Please Note: Massachusetts is actively updating regulations and guidelines around COVID-19. At Best Yet Installations, we will stay open for as long as possible to help with any of your plumbing, gas, electrical or appliance needs. Please contact us directly with any questions or to find out how we can help you.
THE LOCAL ONE STOP SHOP
Plumbing

|

Appliance Installation

|

Electrical
Trained Professionals At Your Service
Best Yet Installations is a Massachusetts-based plumbing, electrical, and appliance installation company that has completed projects all over New England for over twenty years. We are family-owned and operated, and our experienced staff is skilled, fully trained and licensed, and adept at problem solving. We work with our clients' schedules, strive to satisfy all of our customers, and are qualified to bring your appliances, plumbing, and electrical systems up to code if necessary.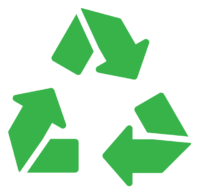 Best Yet Installations is a Green company! We care about our environment and often recycle around 8 to 12 tons of scrap and cardboard per week! We use Green Technology and install Green energy efficient appliances!
Quality Plumbing & Appliance Installation Services
We're your local one stop shop for plumbing, electrical service, and appliance delivery and installation. We've built a reputation for expert service and repair with dependable appliance delivery and proper, painless installation. We also have expert electrical installations and upgrades to have your home or business operating at peak performance. Our trained and licensed staff bring your home up to plumbing and electrical code if necessary. We maintain a clear line of communication with our clients before and during the entire process, calling them to confirm their time frames and a quick check-in before our arrival. We strive for complete satisfaction, and take pride in our workmanship.
What Our Customers Say
"Perfect installation of my new dishwasher this morning. I've been buying appliances for 30 years, and these guys are the best by far I've ever seen. Seriously good work. Thanks!"
"Best Yet resolved a rather unusual problem which I discovered after the installation of a dishwasher. They reviewed the circumstances and then promptly responded with a fix within just a few days. The onsite plumber was polite and efficient and all is well in my kitchen! Thank you Best Yet. You've lived up to your name."
"Just had a gas stove delivered and installed at our place in Cambridge. These guys are wonderful! Fast, helpful and friendly!"
"Installed our dishwasher today in 30 minutes. Polite, professional, & neat. Outstanding service."
Our Core Values
We are a company built upon customer satisfaction, reliability, and professionalism. To us, there are four pillars on which to build from.
Premium Brands
Every member of the Best Yet Installations team is fully trained in the special requirements involved in the installation of high-end commercial and residential appliances!
Best Yet Installations is your local plumbing, electrical, and installation expert. We have a long track record of dependable delivery, precise installation, and exceptional customer service. If you need your brand new appliance handled right or need a quick plumbing or electrical fix, call Best Yet Installations today!