Our Process
Our team consists of a combination of industry veterans with decades of experience and newly trained workers with a great understanding of code and best practices. We're a second generation family business run by father and sons, and we treat our staff, clients and community members like family as well. All of our training is done in-house, which adds valuable experience opportunities and a vast knowledge base for our new team members. Aside from the teachings from their peers, each new staff member is trained for a minimum of four weeks before they go out on the road. Each worker on any job will have the proper permits and licenses (plumbing, electrical, gas, etc.) to install to code and make adjustments to bring all of your appliances up to code for an additional cost (if necessary).
We currently have nine experienced installation teams ready to take on any project. We're equipped with 12-14 trucks at any time with a skilled, reliable mechanic on staff to keep us on track. If you experience any water or gas leaks, we will be there within 24 hours with one of our on-call staff. We only staff consummate professionals with a drive for complete customer satisfaction.
What Our Customers Say
"Perfect installation of my new dishwasher this morning. I've been buying appliances for 30 years, and these guys are the best by far I've ever seen. Seriously good work. Thanks!"
"Best Yet resolved a rather unusual problem which I discovered after the installation of a dishwasher. They reviewed the circumstances and then promptly responded with a fix within just a few days. The onsite plumber was polite and efficient and all is well in my kitchen! Thank you Best Yet. You've lived up to your name."
"Just had a gas stove delivered and installed at our place in Cambridge. These guys are wonderful! Fast, helpful and friendly!"
"Installed our dishwasher today in 30 minutes. Polite, professional, & neat. Outstanding service."
Community Commitment
At Best Yet Installations, we service much of the New England area, striving for customer satisfaction from state to state. But we also focus our attention and energy on our local community. We do our best to support them the same way they supported our growth as a team and as a business. We work with and donate to many local and national charities such as the Alzheimer's Association, American Diabetes Association, and St Jude's Children's Hospital. We also participate in fundraisers such as the Alzheimer's Ride and many local charity golf tournaments. We work hard to be able to help others in need.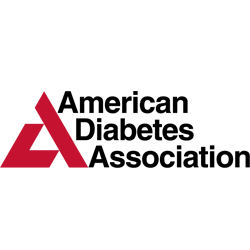 Best Yet Installations is your local plumbing, electrical, and installation expert. We have a long track record of dependable delivery, precise installation, and exceptional customer service. If you need your brand new appliance handled right or need a quick plumbing or electrical fix, call Best Yet Installations today!